Baron Manfred von Richthofen scored 60 of his 80 victories, not in a red Fokker triplane, but in an Albatros. This fact alone could settle most arguments about the greatness of this airplane, but there is much more.
The Albatros was the only fighter to be manufactured throughout the entire war, the first arriving at the front in August 1916 as the DI. The DI and subsequent models helped regain air superiority for the Germans in 1917. The DV and DVa series were to see the Armistice in 1918 with more than 2,500 ordered. It is safe to say that nearly every German ace scored some or all of his victories in an Albatros.
For the staff at Proctor Enterprises, the Albatros DVa represents the most ambitious undertaking to date. We have been extremely fortunate to have South Australia's Bob Waugh assist us with the project. Bob is considered by many to be the foremost authority on Albatros and Pfalz aircraft in the world.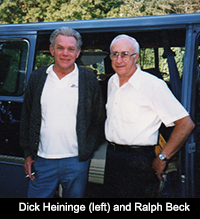 Once again, Ralph Beck rose to the challenge of drawing yet another set of beautiful plans. Working together with Dick Heininge and Mark Heininge, over 2,000 hours of design and drafting time have made this plan set a work of art. Along with the plans, a 53-page, 58-photo construction manual takes you step by step through the construction.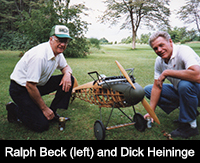 Only the finest woods and veneers are used, hand-selected for weight, color, and grain. High-grade round reed is used on all control surface outlines and wing tips, pre-formed and ready for assembly. The hundreds of brass and aluminum machined parts must be seen to be appreciated.
The construction of the semi-monocoque fuselage is scale, with 3-ply, 1/64" Finland Birch plywood skin acting as a structural member. All bulkhead and longerons are hand finished and ready for assembly. The landing gear is formed aluminum tubing, jig drilled and ready to be bolted to the fuselage.
This attention to detail has been carried to the flying surfaces as well. The wing spars are fully finished, cut to length, beveled and jig drilled for the strut-mounting brackets. The 1/32" plywood ribs are CNC router cut and feature scale lightening holes and capstrips. The top wing carries the engine radiator that has been carefully duplicated, right down to the operable shutters. Wing rigging and control cables are used as in the full-size airplane, with operable turnbuckles used for tensioning.
The 180 H.P. Mercedes engine used in the Albatros has been faithfully reproduced in brass, aluminum and styrene. It lacks nothing but a thick, billowing cloud of smoke as it explodes to life.
Building Proctor's Albatros DVa is like taking a trip back in time. This was our experience as the project unfolded. The hundreds of research photos became three dimensional, the pilots' faces came alive. The Mercedes engine is running... Ready to climb aboard?
Click here to see more Albatros photos in the Photo Gallery